Telekom Streetgig with LINKIN PARK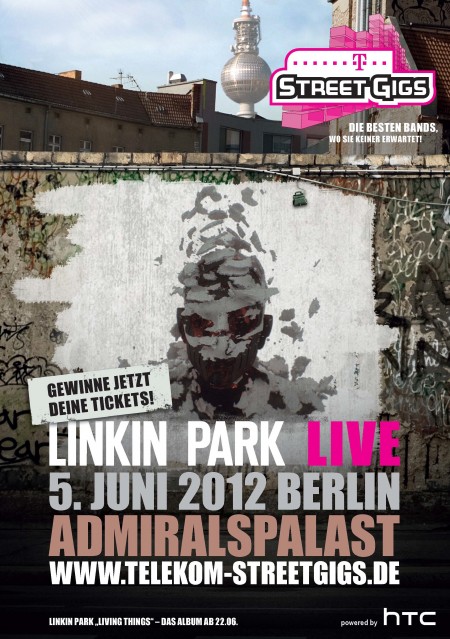 Linkin Park will be filming a live concert at Admiralspalast in Berlin, Germany and we would like to invite LPU members to attend. You may RSVP for your free ticket starting at 10:00AM Berlin time on Tuesday, May 1. Tickets are VERY LIMITED.
ONLY RESERVE A TICKET IF YOU ARE 100% CERTAIN YOU WILL BE ABLE TO ATTEND. Limit 1 ticket per LPU member.
Note, there will not be an LPU meet & greet at this show.
Admiralspalast
Friedrichstraße 101
Directions